Partners
The best in the business
A reputation is built, in part, by the company you keep. That's why Garrett Packaging is proud to supply and implement world-class equipment for our clients. We offer the premier brands in the industry, including: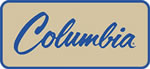 Columbia offers the most complete line of high and floor-level palletizers and systems integration available. With superior construction, maximum flexibility, upgradeable design and speeds of over 150 cases per minute, Columbia offers total palletizing solutions. Columbia's Load Transfer Station (LTS) is used to transfer products from one pallet type to another pallet. These can be wood to in-house "clean" pallets, plastic to wood, or other combinations, including pallet to slip sheet.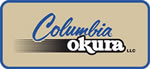 Columbia/Okura robotic palletizers are compact and cost effective. With the ability to manage one to four production lines concurrently and stack onto one to six pallets, the possible system layouts are practically endless. Designed with minimal floor space and maximum flexibility in mind, it is easy to find the automated solution that meets your palletizing and depalletizing needs.

Control under-fill and over-fill and detect contaminants in packaged, bulk and piped food and in pharmaceuticals with Thermo Scientific Product Inspection equipment. From the accuracy of our checkweighers and the sensitivity of our metal detectors, to the performance of our X-ray systems, we protect your brand and keep your operations running smoothly. With thousands of systems installed around the world, we deliver reliable solutions through our application knowledge, equipment performance and unmatched customer care. Detect contaminants and protect your brand with Thermo Scientific product inspection and accuracy equipment.

Ohlson Packaging offers a full range of semi-automatic and automatic netweighing and counting machines for most applications, especially the food, fastener, and plastics industries. Ohlson systems interface with most containers including bags, tubs, cartons and trays. Many customers have saved thousands by reducing product giveaway. Free analysis is offered by Garrett Packaging.

Global Packaging Technologies manufactures, sells, and services vertical form fill and seal packaging machines (VFFS) for the packaging industry. Our global markets include food and beverage, pharmaceutical and nutraceutical, and hardware, among others. We offer high-speed, continuous motion vertical baggers, stick pack and sachet packaging machines, and many other vertical baggers that make a variety of bag styles—from pillow bags to tetrahedron and everything in between. Look to Viking Masek for custom packaging technology and engineering, and full-line packaging system integration with combination weighters; in-feed and out-feed conveyors/feeders; auger, volumetric, and liquid fillers.

Wulftec offers a full range of semi-automatic and automatic stretch wrapping machines, strapping systems and conveyor systems including the option to choose the individual components (turntable, tower, and carriage and control panel) that will best meet the customers' needs. The SMART series is modular in design which significantly reduces delivery time and makes machine upgrades easier and more affordable.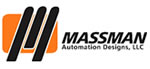 Massman Automation offers a full range of wraparound case packers for the food, consumer products and dairy markets. The equipment can be offered to meet 3A dairy and wash-down requirements. Powder coat or stainless steel construction is available.Wrap around style cases are preferred for many applications due to the corrugate saving over a standard RSC case design.Massman also offers a complete range of bottom load case packers for applications that require a small footprint. The bottom load design incorporates a All-In-One design which includes a case erecter, packing station and case sealer all in one small frame.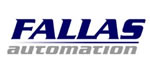 Fallas Automation is a provider of robotic pick and place and gravity style drop packers for rigid, semi-rigid and flexible bags. The packers are capable of running both "A" & "B" style patterns in lay flat or vertical packing. All equipment can be offered to meet wash-down requirements and in stainless steel or powder coat construction.With the introduction of the "New" ADABOT case packer, you can size the case packing for your current needs and, as production demands grow, simply add another packing arm to the system and increase through put to meet future demands.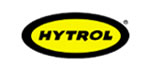 Hytrol Conveyor Company offers a full line of case and  pallet conveying and systems design. Zero and minimum pressure case conveyors are used in the food, consumer products and tissue/towel markets. Pallet conveyors for transporting and accumulating full pallet loads are offered along with turntables, and right angle transfer conveyors.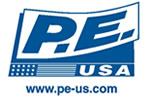 PE labelers are made for cold glue and pressure sensitive applications. Rotary labelers are used in the wine, beer, food and consumer products applications. PE offers both in-line and rotary labelers.
Pearson Packaging Systems

Pearson Packaging Systems offers the widest range of hot melt and tape closure case erecters and case sealers with speed ranges from 15 to 100 cases per minute. Pearson is the premier supplier of "bulk" line equipment for the IQF food, candy, nuts, bakery and seafood markets. Cases are erected and a poly liner is inserted into the case. After the case is bulk filled it is conveyed to the case sealer.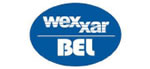 Supplying case tapers, pack stations, and case erectors.

Overlapping Bucket Elevators for the horizontal and vertical transportation of material.  Vibrating Feeders suitable for material conveying and simultaneously performing process function. Take-Away Conveyors & Pack-Off Tables for manual package collating at packaging machine discharges. Structural Support requirement, his equipment can be supplied as a s piece standard scale platforms to suit most scale and packaging machine combinations, mezzanines and support steel.